Chiropractic Care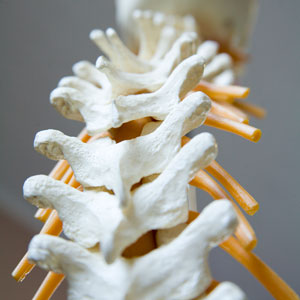 Chiropractic care functions in two specific but different capacities: its influence on pain, and its influence on the body as a fully functioning whole.
The chiropractic adjustment itself is invaluable in the diminishment of pain receptor activity; it also restores optimal movement to the spinal elements, helping to avoid early degeneration, tight muscles, inflammation, pain and immobility.
In the absence of pain, regular adjustments help to heighten the function of every system in the body. This optimal function occurs because of improved communication between the brain and the body. Chiropractors are able to accomplish this natural state through the removal of nerve interference caused by spinal misalignment.
Benefits of Chiropractic Care
Here are some of the outstanding benefits of chiropractic care:
A sense of well-being
Better sleep, better moods
Decreased joint and disc degeneration
Enhanced physical performance
Freedom from chronic or acute pain
Improved digestion
Increased mobility
Strengthened immune capacity
Our Cutting-edge Techniques
At Selvaggi Chiropractic of Romeo, we tailor our treatments to patient preference and case need. We feature a full spine adjustment approach, as well as extensive extremity treatment and massage therapy.
Our most popular "hands-on" adjustment style is Diversified. We also feature specific low-force techniques known for their gentle nature: Activator Methods®, Sacro-occipital Technique (SOT) and Thompson Drop-table. Soft tissue techniques are also frequently used to facilitate faster healing, including myofascial release, proprioceptive stretching and trigger point therapy.
CONTACT US »
We work hard to gain the trust of our Romeo community; nothing gives us more joy than to help you meet your health goals in an atmosphere of caring and compassion. Gentle chiropractic care is an invaluable tool in getting you back to feeling your best. Contact us today; we feature same-day appointments and accept insurance!

Chiropractic Care Romeo | (586) 752-1515