Meet Dr. Robert Selvaggi
I want my patients to know that I care about them!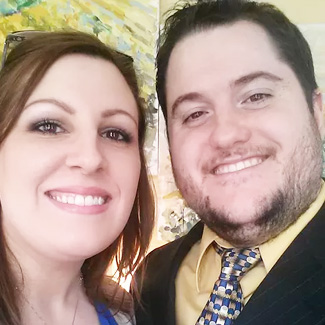 Since 2017, Dr. Selvaggi has delivered high-quality chiropractic wellness management to patients wishing to eliminate their pain, optimize their function and live a life doing the things they love. At Selvaggi Chiropractic of Romeo, we welcome every member of the family, from babies and children, to parents and those in their golden years. We emphasize a precise, gentle approach to health care, carried out in an environment of caring, concern and compassion.
The Appeal of Chiropractic
Dr. Selvaggi worked at a chiropractic office during high school; it was his first job out in the real world. "I saw first-hand how people regained their health through chiropractic care; all without drugs or surgery. I knew I had to be a part of that someday."
Graduating Magna Cum Laude from Cleveland Chiropractic College, Dr. Selvaggi received his Doctor of Chiropractic degree in 2016. He was included in the 2016 "Who's Who Among Students in American Colleges and Universities" and was awarded acceptance into the Pi Tau Delta Chiropractic Honor Fraternity for his academic excellence.
It's All About People
"For me, the best part of my job is the relationships that I develop with those I serve. I love feeling like I'm in a caring partnership with my patients; their health goals become the driving force behind what I do."
Dr. Selvaggi cherishes every success that his patients experience. He recently had a female patient who had been struggling with excruciating head, neck and facial pain for three weeks, along with extremely elevated blood pressure. She was forced to go to the ER, but the medication she was given didn't help. " She came in to see me; after two adjustments her symptoms were gone and her blood pressure was back to normal."
EXPLORE CHIROPRACTIC »
On a Personal Note
Married to Jennifer since 2011, Dr. Selvaggi is the proud owner of a German Shepherd mix by the name of Tinkerbell. He and Jennifer love to take their canine friend to the dog park whenever they have free time. The couple is also active in charity walks for cystic fibrosis and lupus, and Dr. Selvaggi is a member of the Knights of Columbus through his church. He's also an avid movie-goer and fluent in Spanish.
The cutting-edge treatment offered at our Romeo chiropractic care center is all about you. Your well-being is our primary focus, and we'll always go the extra mile to ensure your satisfaction. We feature same-day appointments, Saturday hours and on-site X-rays. Contact us today!

Chiropractor Romeo | (586) 752-1515