New Patient Center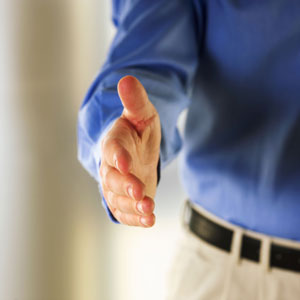 If you're visiting with us for the first time, welcome! We'd like you to know exactly what to expect on your first appointment; be assured that we want to provide you with an experience that makes you feel confident in seeking our services. Selvaggi Chiropractic of Romeo is designed to make our patients feel welcome and supported. We're located in a home that was built in 1900; it has a quality vintage appeal. Many people describe it as warm, homey and inviting. We hope you think so, too. NEW PATIENT PAPERWORK »

Your First Visit
Your first visit will take between 45 and 60 minutes. When you enter the office, you'll be warmly greeted by one of our friendly staff, and invited to sit down to complete your new patient paperwork. Dr. Selvaggi will be sure to make the time to welcome you before you're escorted back to one of our evaluation rooms. The doctor will then conduct a thorough assessment, including
A consultation, including a detailed health history
Orthopedic and neurological testing
X-rays, if necessary
Dr. Selvaggi will then briefly discuss what steps need to be taken to help you feel your best in the shortest amount of time. Your visit will then conclude with your first gentle chiropractic adjustment.
Your Second Visit
Your second visit will take about 15 minutes. During this appointment, Dr. Selvaggi will provide you with a brief summary of your examination results to help you understand the source of your problem. He'll then propose a customized care plan to help you meet your stated health goals. His recommendations may also include a personalized exercise program, as well as lifestyle or nutritional advice. This second visit will also conclude with your second chiropractic adjustment.
Subsequent Visits
Regular visits usually take about 10 minutes. We're very respectful of your time, and will always strive to keep your wait time to a minimum. Most of our patients are aware that spinal wellness care is an investment in their present and future health. The answer to the following question will usually determine how frequently you need to come in for treatment once you're out of pain: Do you want to use our services for pain management or to enjoy the benefits of wellness? This is an important inquiry to ponder. However, we respect the decisions you make about your own health and will always support you in the way you wish to be supported.
Book Your Time
Our goal is to assist you in enjoying a lifestyle that optimizes your vitality and keeps you active and pain-free. Contact us today; our office in Romeo offers same-day appointments and Saturday hours! CONTACT US »

New Patient Center | (586) 752-1515